Today I'm going to share with you some tips on how to prepare for your engagement photos. You might be a little nervous about stepping in front of the camera, and that's okay! A LOT of people's only time being in front of the camera professionally was for their Senior High School pictures. It's my job to make you feel relaxed and at ease while providing plenty of direction. Rest easy, I got you.
Ps: All images featured in this post were captured by Tiago Pinheiro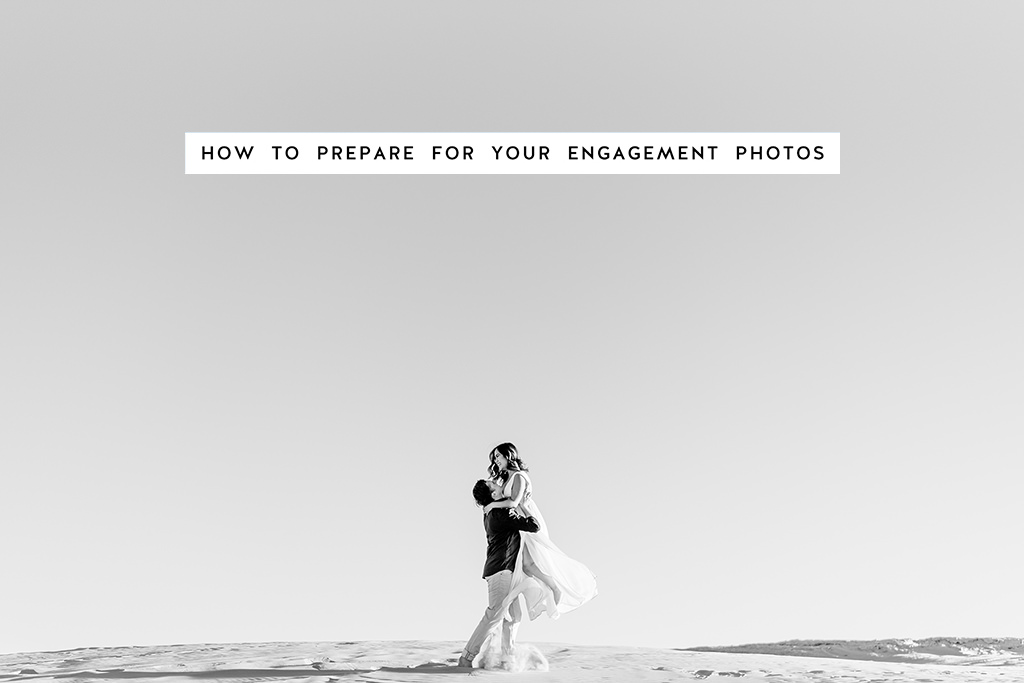 Why Should I Take Engagement Photos?
You get to know how the two of you and your photographer (me) work together. This is a good prequel to what it's going to be like on the wedding day when it comes to portraits of the two of you. On the wedding day we have a timeline to stick to. Engagement sessions have no time restrictions and generally last around 1-2 hours.
You learn how to get comfortable in front of the camera and it's an opportunity to capture this time in your relationship. If it helps, including champagne is never frowned upon. 😉
What Should I Do With My Engagement Photos? 
Use them for Save The Date cards
As decor at your wedding
Create a guest sign-in book with them for your wedding
Holiday Cards
Create a postage stamp for your RSVP's, bridal shower, or anything else wedding related.
When Should I Take Engagement Photos?
There's no wrong answer for this one. What sort of vibe do you want for your photos? Winter? Spring? Fall? Summer? That may help you decide.
As soon as you hire your photographer
Before you send out save the dates
4-6 months prior to the wedding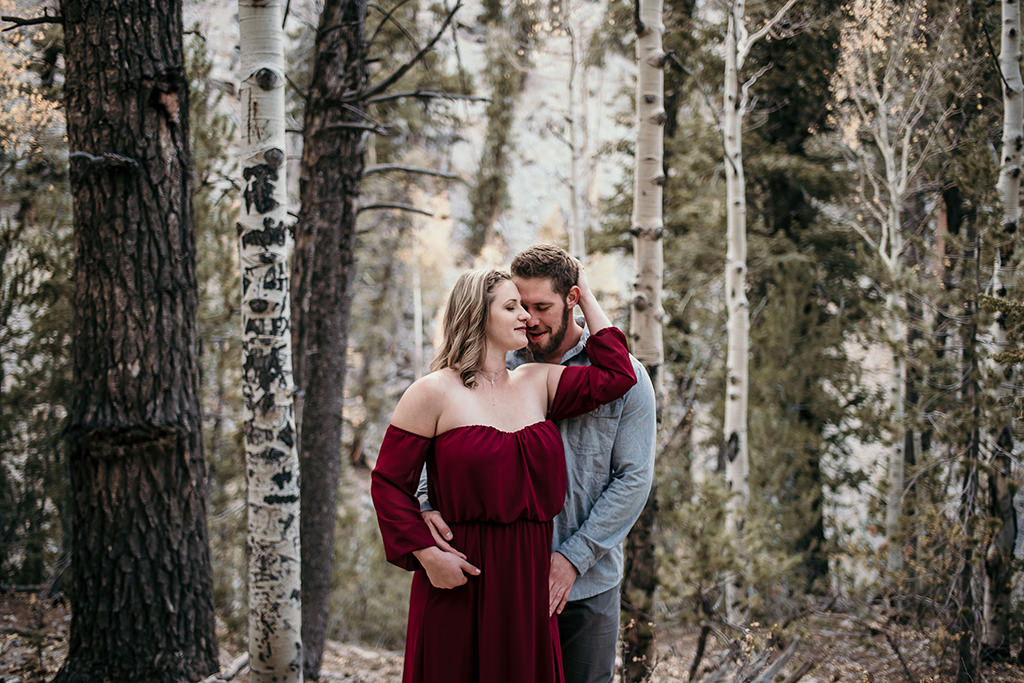 Where Should I Take Engagement Photos?
I always like to ask my couples if they have any ideas on this one. I believe engagement photos should be a collaborative effort when it comes to location if possible. Here are some questions to ask yourself to help you out with that.
Where did you go on your first date? Does a specific date night stick out in your memory?
Do you have any favorite hobbies you enjoy doing together?
Are you more into the outdoors or do you prefer spending time in the city?
Basically I'd like your photos to have some sort of sentimental feeling to them. It's easy to go to a pretty place and create epic photos, and that's totally okay if you're feeling stuck on location. But if there's something else we can add to the photos then it's a win win. For example, one of my couples has a favorite trail they like to hike (hobby they enjoy doing together) that leads to a beautiful spot to watch the sunset. Not only did I find this romantic in itself, but its something they have memories of other than the time we did their engagement photos creating more of a personal touch to their photos.
What Do I Wear For My Engagement Photos?
You know your body better than anyone. What fits you well. What doesn't fit you right. And if you don't know, then your fiancé probably does. 😉 Ultimately, the goal is you want to feel comfortable with what you're wearing. Express your own style. With that said, here are a few more tips to consider.
Know The Location – your outfit should complement your surroundings I mean, you wouldn't wear a pair of heels in a forest right?? If you want a more urban feel you can dress up in a chic evening look. If you're more into the outdoors, maybe a jean, boot, sweater combo.
Coordinate, But Don't Be Matchy  – You want your look to feel balanced. If she wears an elegant dress, then the guy should dress it up with a blazer, slacks, and button-up shirt. Try and stay away from logos and any print that is too busy. Sometimes that can be too distracting. You don't have to wear the same color, but staying in the same color family is okay.
Neutral Tones, Solids, and Layering –  Neutral tones and Pastels photograph the best and also pair well. Wearing solids is good route to take and won't be too distracting. Layering solids for fall/spring/winter engagement shoots are also a good idea depending on where you are located and the temperature outside. When layering though, be careful that the look doesn't come across as too bulky. Layering could be a simple shirt with a small sweater and scarf. I'd stay clear of layers on warm days.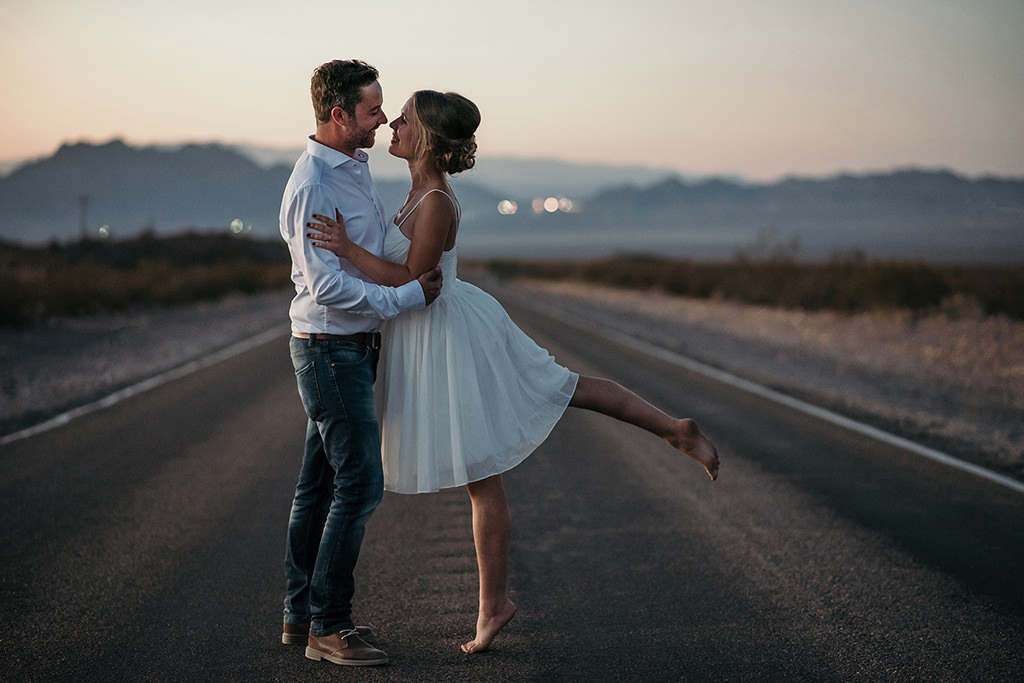 Stick To 1-2 Outfits – This could be one dressed up look, one casual look. One bold look, one timeless look. Also, don't stress yourself out with trying to plan and then carry around 3 outfits.
 Make Use Of The Season – For winter and fall, don't be afraid to layer and bundle up a bit with a scarf or something else warm. Maybe even by a campfire roasting marshmallows if you're into that. For Summer and Spring, find some brilliant colors, hit the beach and go barefoot, wear a maxi dress and accessorize it with your fav necklace. Speaking of the beach, I personally think that it's one of the only acceptable places for guys to be in shorts when taking engagement photos.
Don't Be Afraid Of Bold – A pop of color for your dress or perhaps a statement jewelry piece can add a serious wow factor to your photos. You get 2 outfits so why not be bold for one?
Channel Your Wedding Day Look – It's okay to wear white other than on your wedding day for your engagement photos. There are plenty of beautiful white dresses out there that won't make you feel like you're going overboard with the "bridal" look. Playing with different fabrics on white can add some dimension.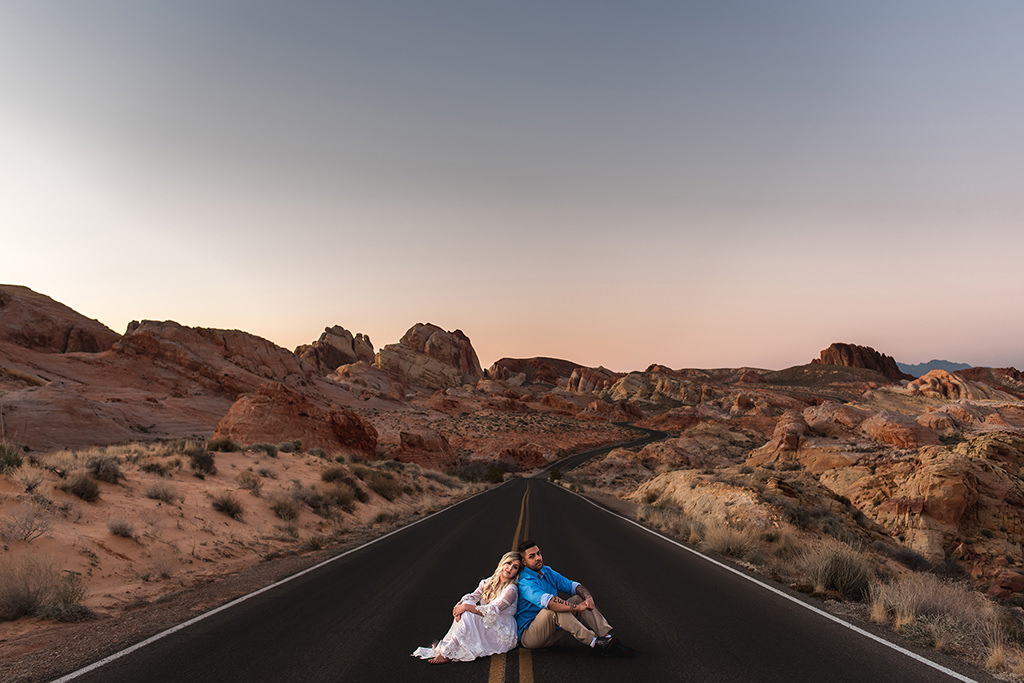 Should I Bring Anything? 
My motto is to keep it simple but if there's anything important in your life that means something to you, I'd definitely recommend including it! This could be –
Your dog. Or Cat. Or Horse.
Something related to your Hobbies/Interests. For example: Love baseball? Bring a ball and some mitts. Enjoy game nights? Competitive? Bring a board game. Into fishing? Bring your fishing poles. Enjoy the beach? Pack like you were heading to the beach.
How to Prepare for Engagement Photos
My last tip – Ladies, sometimes you can schedule your makeup/hair trial run on the day of your shoot so you can see how it will turn out in photos – I love it when my clients do this! Guys, if you have any blemishes on your face, or perhaps you might have bags under your eyes, concealer will be your best friend. No, seriously. Just ask your girl to touch you up if need be.
Well, there you have it, my engaged friends! I hope this helps you out – even just a little – while you plan for your engagement session. If you have any other questions please feel free to send me a DM or hit connect below and I'll do my best to answer.